Wellness Shots: One of Our Favorite Ways to Keep Covid at Bay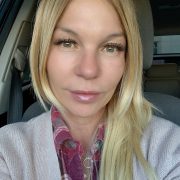 Cece Woods
Editor in Chief Cece Woods considers herself the "accidental activist".…
A healthy immune system is a must to get through any flu season let alone a global pandemic.
In the last year, COVID19 had us making dramatic changes to our health routine and 2021 is no different.
So, to get the new year off to a strong start, we scoured the internet for our favorite, nutrient packed wellness drinks to put you in tip top shape as we continue to navigate a difficult flu season and surging COVID cases.
Drink up!
1. Healing Drink for Winter Flu Season by Jenni Kayne

Our favorite California lifestyle muse Jenni Kayne has so many amazing recipes on her blog Rip & Tan. This is one of our favorite wellness recipes.
1/8 cup + 1 tablespoon apple cider vinegar (raw, unfiltered) infused with cinnamon sticks
1/2 teaspoon ground turmeric
1 teaspoon – 1 tablespoon manuka honey (depending on how sweet you like it)

1 cup

237 ml

 warm water (not boiling)
1/2 lemon juiced
1 teaspoon freshly grated ginger or to taste
Add one cup of warm water (not boiling)* to a cup. Boiling water will decrease the medicinal benefits of the drink.
Add all other ingredients to the cup and mix.
Clean the ginger root by scrubbing the outside. Cut it into small pieces and pass through the juicer.
Once the ginger is juiced, juice the lemons accordingly. You can pass the lemons through the juicer if you remove the skin and white rind. Alternatively, juice the lemon as you would usually and measure a 1:1 ratio with the ginger juice.
Mix the ginger and lemon juice together.
Add the cayenne pepper and the honey (or agave/maple) and stir well, to thoroughly combine.
Make a large batch of immunity shots, so that you can and freeze (ice cube trays are ideal) amounts as desired.
Ideally, the ratio of ginger juice to lemon juice should be 1:1. Simply juice your ginger first to see how much it yields and then add the correct amount of lemon juice, accordingly.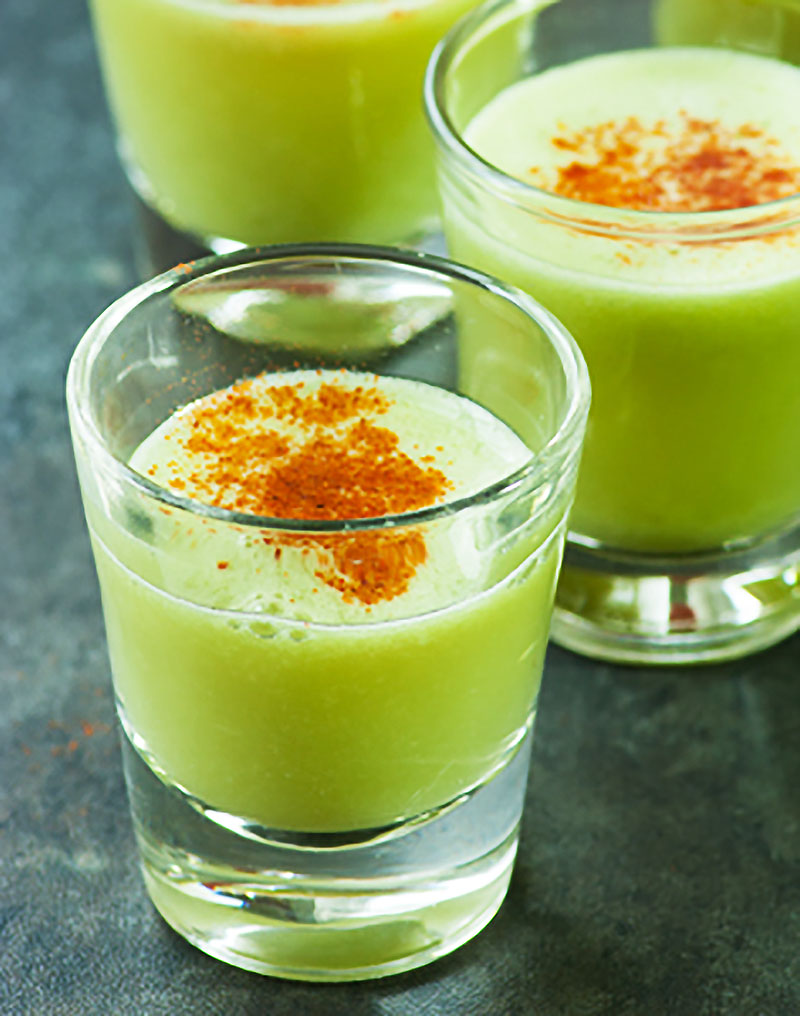 Ingredients:
3 stalks CELERY
1 Granny Smith APPLE
1 LEMON, slice off peel but leave on pith (white part)
2-inch piece fresh GINGER ROOT
CAYENNE PEPPER
Juice all ingredients using a juicer.
Pour into shot glasses and top each shot with a few dashes of cayenne pepper.
Organic produce is preferable. If not organic, peel the apple.
The best vitamins health care providers suggest to support a healthy immune system during flu season and the increased chance of exposure to COVID19 during the current surge are: Vitamin D, Zinc, Vitamin C.
As always, consult with a doctor before taking vitamins.
Happy Healthy 2021!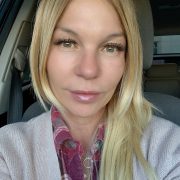 Cece Woods
Editor in Chief Cece Woods considers herself the "accidental activist". Having spent most her childhood on sands of Zuma Beach, Cece left Southern California in her early 20's, but it was only a matter of time before she returned to the idyllic place that held so many wonderful memories from her youth. In 2006, she made the journey back to Malibu permanently, the passion to preserve it was ignited. In 2012, Cece became involved in local environmental and political activism at the urging of former husband Steve Woods, a resident for more than 4o years. Together, they were involved in many high-profile environmental battles including the Malibu Lagoon Restoration Project, Measure R, Measure W, and more. Cece founded influential print and online media publications, 90265 Magazine in 2013 highlighting the authentic Malibu lifestyle, and The Local Malibu, an online news media site with a strategic focus on environmental and political activism. In the summer of 2018, Cece broke multiple global stories including the law enforcement cover-up in the Malibu Creek State Park Shootings, and is considered by major news media as a trusted authority on Malibu.