Blooming Beauties: BLUEM by Jenefer Taylor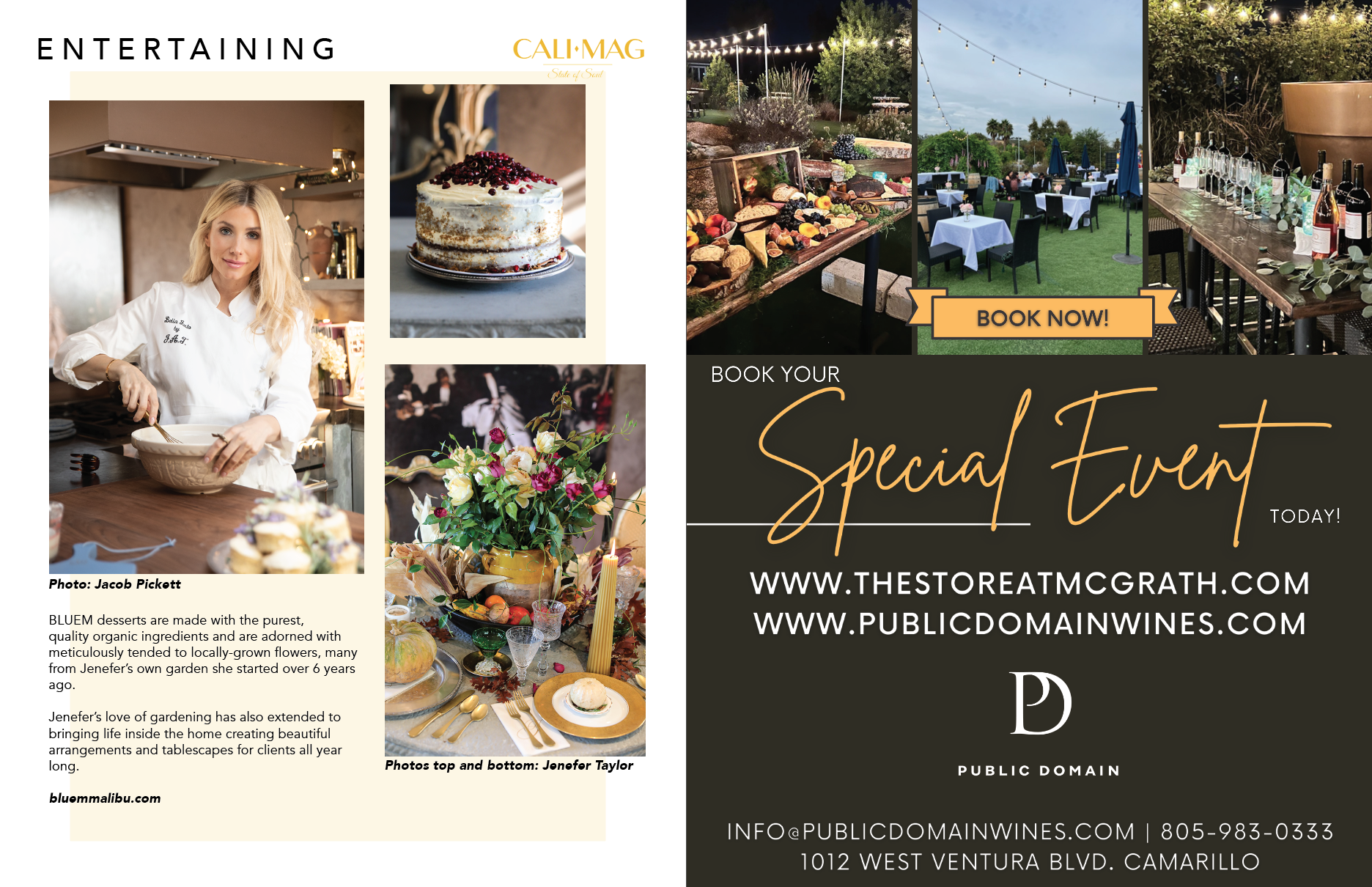 Malibu local Jenefer Taylor embarked on her new journey, BLUEM (pronounced "bloom") last year creating phenomenally beautiful organic baked goods and tablescapes with beautiful floral arrangements. Born as a result of the love Jenefer has for her mother and wanting to create something as unique and special as her, Jenefer gifted her an organic olive oil cake lovingly adorned with fragrant beauties from her garden. Once she shared it on her instagram account, the orders for custom cakes, cupcakes and cookies came flooding in.
Jenefer's devotion is evident with her own words describing her newfound passion "True beauty is found within your heart. Beauty is when you use your gifts to brighten the lives of others or how you carry yourself; the way you get back up when you have fallen. It's the smile you give to a stranger. Beauty is when you embrace the beautiful creature God created you to be. Beauty is when you shine from the inside out. 
Blueberry, my border collie is the leading force of beauty in my life. She doesn't care what I look like or what mistakes I've made, she just loves and that is the reason why Blue is my inspiration for my business, BLUEM.
BLUEM stems from my love of nature and anything sweet. I choose to believe that every day brings an opportunity to celebrate life's biggest moments, its littlest wins & everything in between."
BLUEM desserts are made with the purest quality organic ingredients and are adorned with meticulously tended to locally-grown flowers, many from Jenefer's own garden she started over 6 years ago. 
Jenefer's love of gardening has also extended to bringing life inside the home creating beautiful arrangements and tablescapes for clients all year long.
See Also