Jes Maharry – Bespoke Jewelry Handmade in Ojai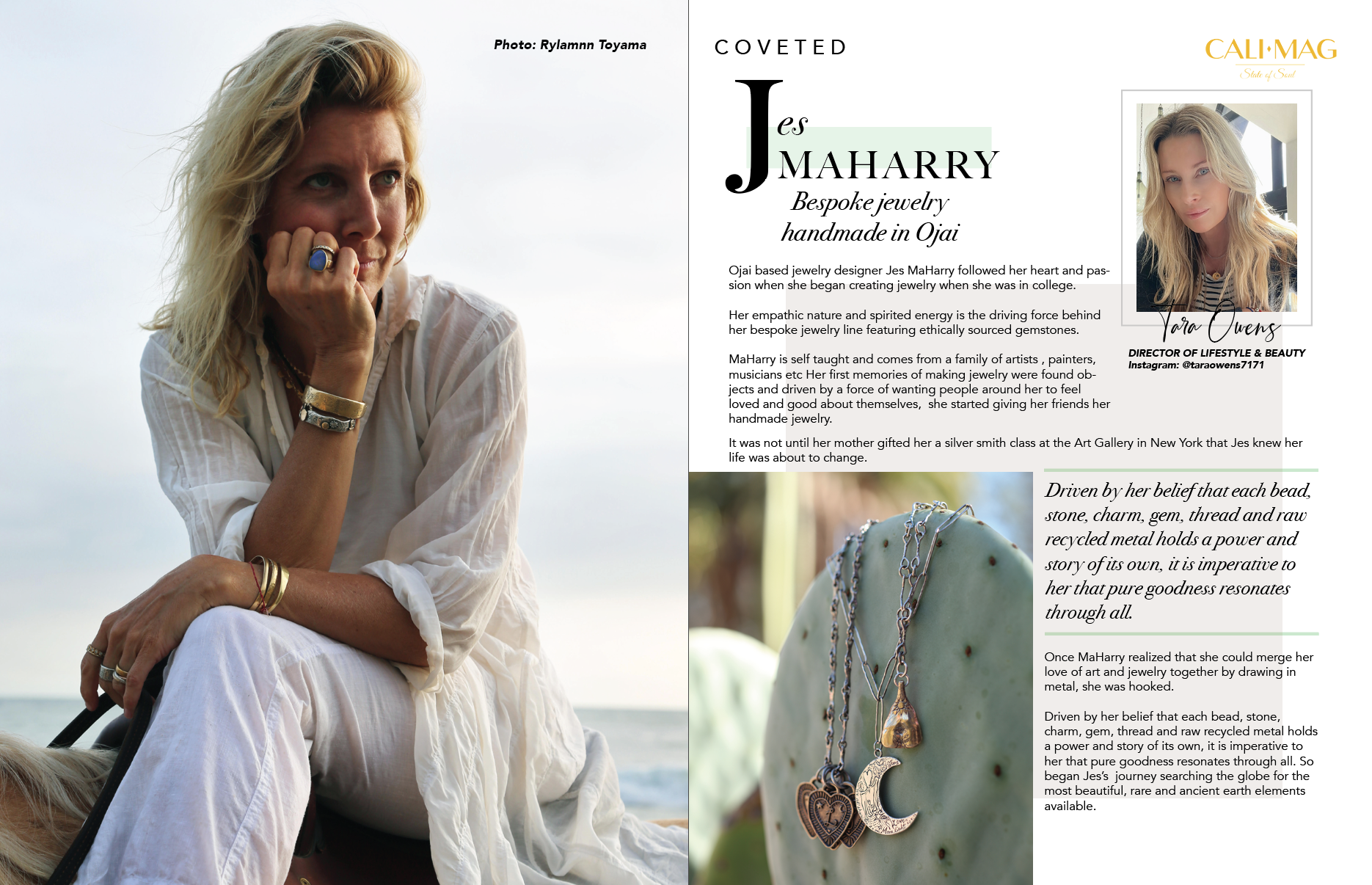 Ojai based jewelry designer Jes MaHarry followed her heart and passion when she began creating jewelry when she was in college. 
Her empathic nature and spirited energy is the driving force behind her bespoke jewelry line featuring ethically sourced gemstones.
MaHarry is self taught and comes from a family of artists , painters, musicians etc Her first memories of making jewelry were found objects and driven by a force of wanting people around her to feel loved and good about themselves,  she started giving her friends her handmade jewelry. 
It was not until her mother gifted her a silver smith class at the Art Gallery in New York that Jes knew her life was about to change. 
Once MaHarry realized that she could merge her love of art and jewelry together by drawing in metal, she was hooked.  
Driven by her belief that each bead, stone, charm, gem, thread and raw recycled metal holds a power and story of its own, it is imperative to her that pure goodness resonates through all. So began Jes's  journey searching the globe for the most beautiful, rare and ancient earth elements available.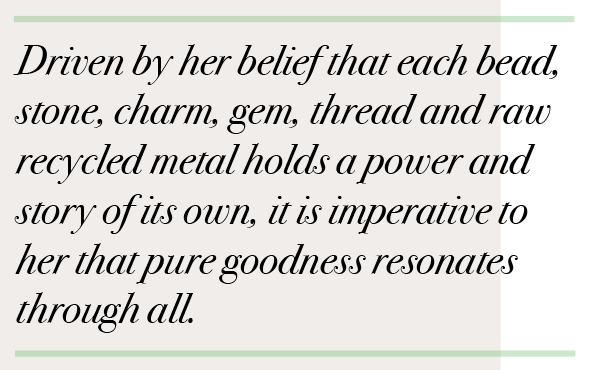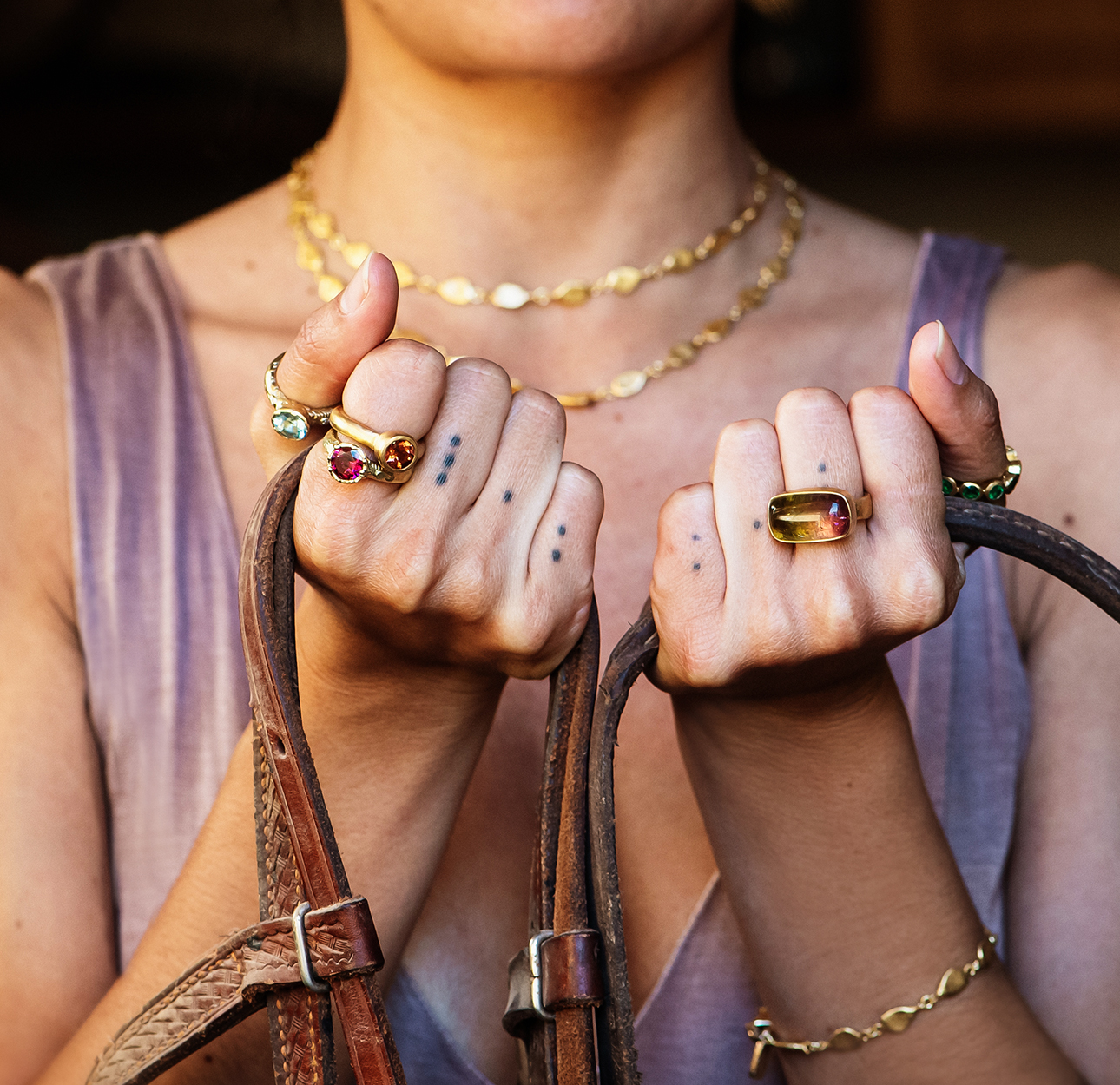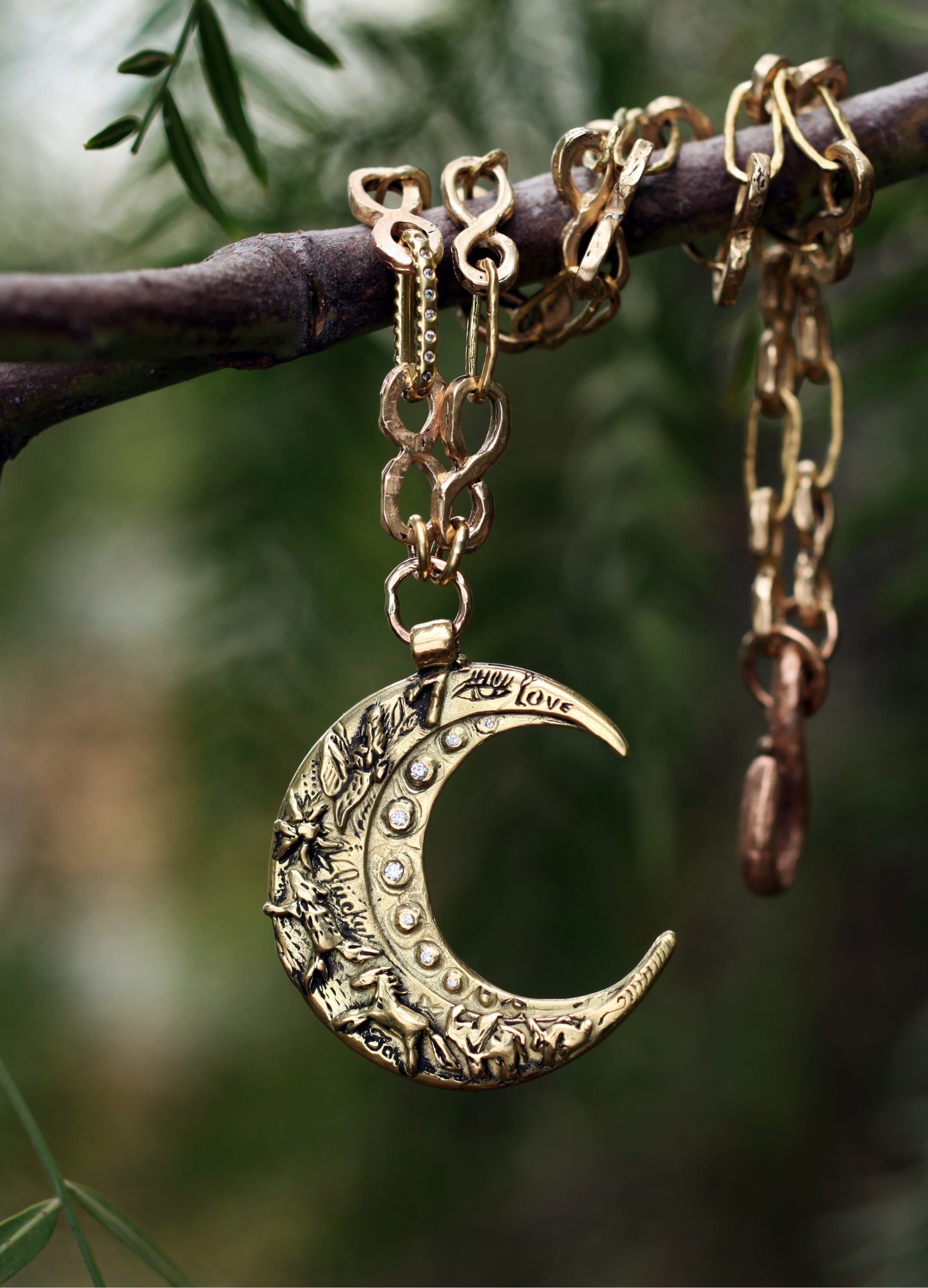 Based in Ojai, Jes pours love and good energy into each piece taking the extra step to work with a block chain company tracing every step of the gemstones she uses in her pieces to ensure they are ethically sourced from start to finish.
See Also
Designing in her studio on the family ranch, which is home to an accrue of beloved rescue animals, Jes gets her inspiration from her surroundings. Each piece is hand carved with symbols of life, love, and words of inspiration.
Featured since 2000 in Sundance Catalog, which MaHarry says was a huge turning point in her jewelry making career, she was able to create a distinctive style which has attracted jewelry collectors from all over the world.
Maharry has amassed a cult like following of kindred sprits who want something more in life and want to wear jewelry that has meaning.
Photos by Marianna Schulze