Cali Mag Editor Tara Owens Releases New Lifestyle Podcast Stranger Flavours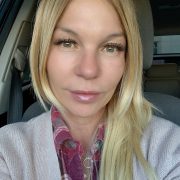 Cece Woods
Editor in Chief Cece Woods considers herself the "accidental activist".…
Cali Mag and 90265 Magazine editor Tara Owens branches out into a new form of media by launching her new lifestyle podcast, Stranger Flavours.
With a long history in beauty and fashion, former British born model Tara Owens spent her formative years traveling the globe working with the world's most famous photographers and designers.  During those formative years, Tara developed a unique perspective on global lifestyle and culture, eventually using that knowledge and experience working with multiple publications, including her current positions as Beauty and Lifestyle editor for Cali Mag and 90265 Magazine.
Evolving in the world of media, Tara recently created the Stranger Flavours (spelled the British way) podcast as an alternative and more personable approach to her editorial skills. In each episode, she brings to life the unique experiences and people she encounters every day, whether it be in her professional or personal life – and always with a Stranger Flavours twist.
In Tara's first episode of Stranger Flavours, she chats with world renowned astrologer Helen Kaye Watts. Helen originally reached out to me after reading an article in GQ magazine on an investigation I was working on and offered her astrological insights on the case. After hearing her amazing reading, predictions and overall knowledge of astrology and all things mystical, I immediately introduced Tara to Helen.
In the inaugural episode, Tara and Helen discusses Tara's birth chart in detail, how Helen began her astrological journey and how astrology can help you navigate planetary energy using it to  your advantage to live your best life.
If you would like your astrology chart done by Helen, you can contact her at realastromama@gmail.com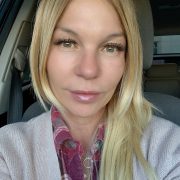 Cece Woods
Editor in Chief Cece Woods considers herself the "accidental activist". Having spent most her childhood on sands of Zuma Beach, Cece left Southern California in her early 20's, but it was only a matter of time before she returned to the idyllic place that held so many wonderful memories from her youth. In 2006, she made the journey back to Malibu permanently, the passion to preserve it was ignited. In 2012, Cece became involved in local environmental and political activism at the urging of former husband Steve Woods, a resident for more than 4o years. Together, they were involved in many high-profile environmental battles including the Malibu Lagoon Restoration Project, Measure R, Measure W, and more. Cece founded influential print and online media publications, 90265 Magazine in 2013 highlighting the authentic Malibu lifestyle, and The Local Malibu, an online news media site with a strategic focus on environmental and political activism. In the summer of 2018, Cece broke multiple global stories including the law enforcement cover-up in the Malibu Creek State Park Shootings, and is considered by major news media as a trusted authority on Malibu.